The Hudson River watershed and
its rivers and streams
The Hudson River flows from Lake Tear of the Clouds in the Adirondacks through the Hudson Valley, to New York Harbor and the Atlantic Ocean…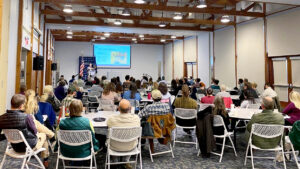 The Hudson River Watershed Alliance's 2023 conference theme is Diversity, Equity, Inclusion, and Justice. Advancing diversity, equity, inclusion, and environmental justice (DEIJ) is critical to
Learn More About It --------»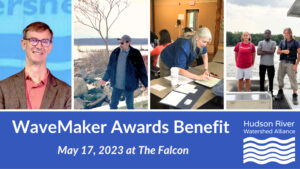 Wednesday, May 17, 20236:00-8:30 PMThe Falcon, 1348 Rte 9W, Marlboro, NY The Hudson River Watershed Alliance, along with our partners and supporters, gathered to celebrate
Learn More About It --------»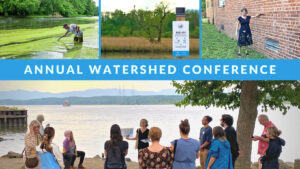 The 2022 Annual Watershed Conference occured October 24-26, 2022. Check back in later this spring for information about the October 2023 conference. Across the watershed,
Learn More About It --------»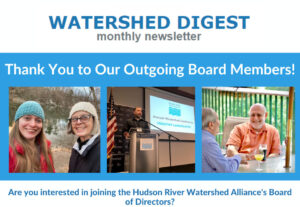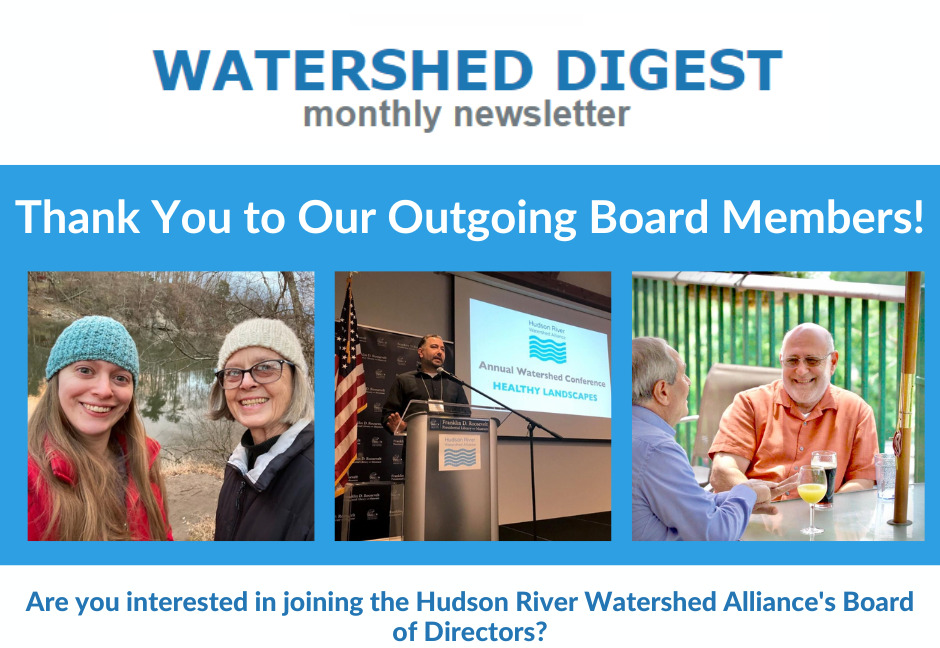 Check out our February edition of our e-mail newsletter, the Watershed Digest. This month's issue includes our reflections on three out-going board members, the recording for our dam removal webinar, and information about our February Breakfast Lecture, which is scheduled for Thursday, February 9.
Learn More About It --------»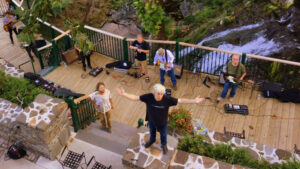 Join us in celebrating The Falcon at the Toast to the Tribs on June 8! Tickets and more info here. Tony Falco founded The Falcon in
Learn More About It --------»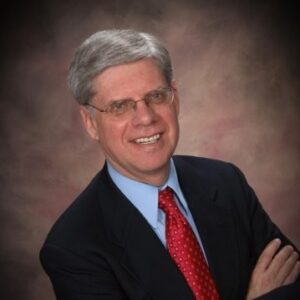 Join us in celebrating Paul Malmrose at the Toast to the Tribs on June 8! Tickets and more info here. Paul Malmrose has been tireless in
Learn More About It --------»