Join us in celebrating Simon Gruber at the Toast to the Tribs on June 1! Tickets and more info here.
Simon Gruber served as the Hudson River Watershed Alliance President for his entire 9-year term on the board. His roots with the Hudson River Watershed Alliance go back to the organization's very beginning, about 15 years ago, when the Alliance was formed to channel grassroots efforts to protect the Hudson River's tributaries and watershed. Simon's ability to think broadly and make big-picture connections has helped the Hudson River Watershed Alliance grow, and benefitted watershed groups across the region.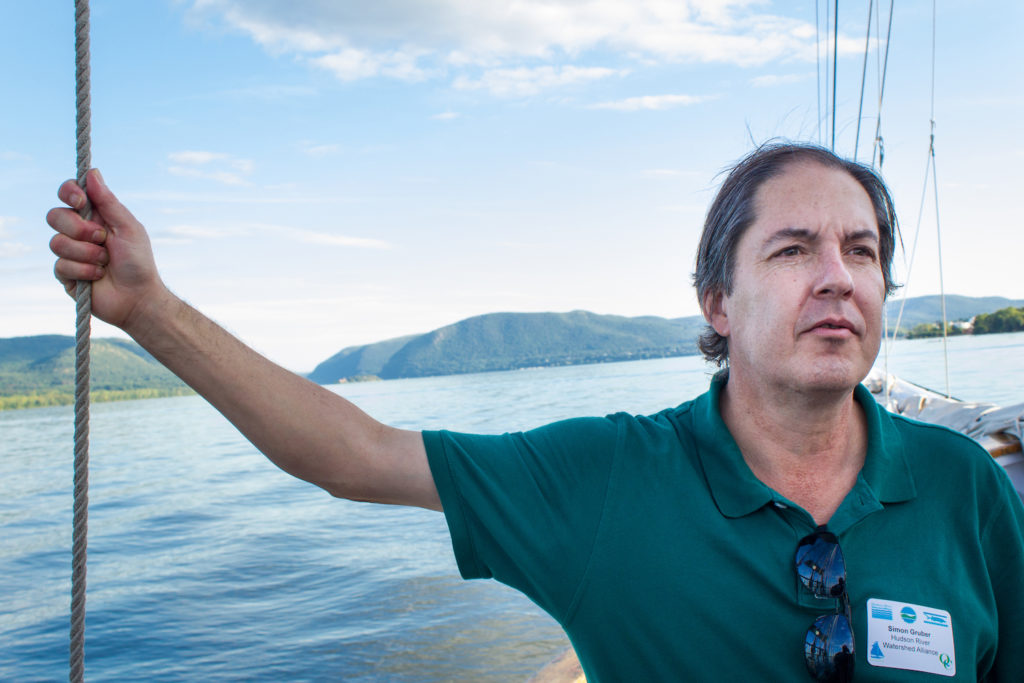 As an environmental planning and communications consultant specializing in water resources planning and sustainable infrastructure, Simon has played a variety of roles in countless programs and projects. He's worked with local and county government, non-profit organizations, and businesses in the Hudson Valley for over 30 years. A few projects of note have included designing and managing a stream monitoring program in Orange County, conducting green infrastructure planning and trainings, researching climate change and regional flooding, publishing papers on key water topics, and organizing a variety of educational programs. He has helped connect a vast network of people and projects and contributed extensive work behind-the-scenes to help watershed groups.
Simon is a fellow with the CUNY Institute for Sustainable Cities, where he spearheads the Growing Green Cities program. He is the Town of Cornwall's representative to the Moodna Creek Watershed Intermunicipal Council, which he helped to form.