Join us in celebrating the Schoharie River Center at the Toast to the Tribs on June 1! Tickets and more info here.
For two decades, the Schoharie River Center has taught high schoolers how to identify and solve environmental problems through their Environmental Study Teams (EST). Team members participate in year-round, outdoor-based environmental studies and research activities designed to introduce them to the scientific methods, practices, and skills necessary to assess water quality.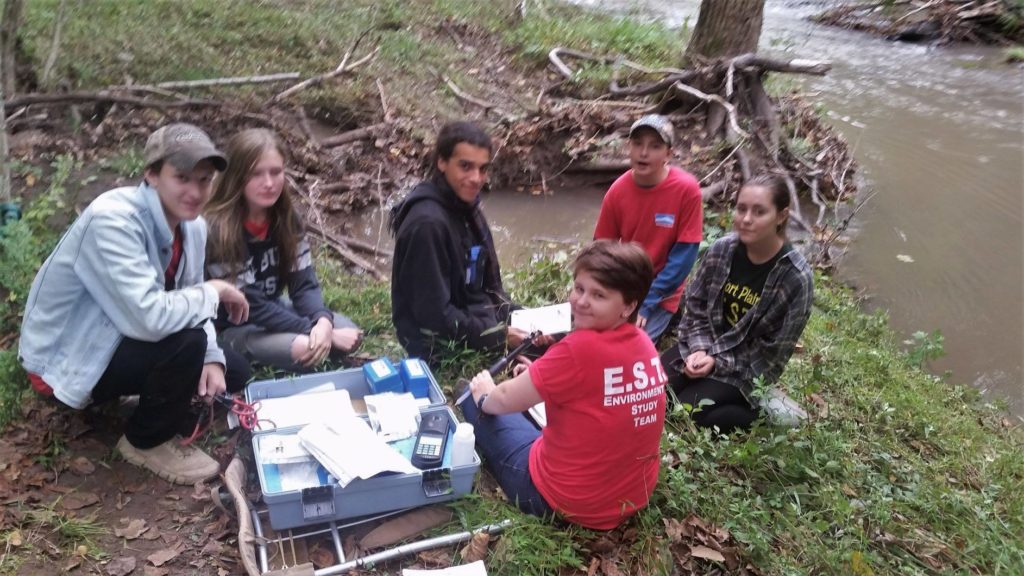 Environmental Studies Team students have worked on contaminant issues in the Schoharie, Mohawk, and several tributaries of the Hudson. An early success (2009) was the discovery that leachate in the Normanskill (tributary to the Hudson) was causing impaired water quality, and their data and efforts resulted in the identifying and remediating the offending leak. Ongoing work (2019) on micro- (and macro-) plastics in Mayfield Lake (Sacandaga River system) has shown that the source of these plastics is from the defunct Coleco plant in the town of Mayfield.
Students learn how to document their local watershed research and present their work in written reports, oral and poster presentations. They regularly present their work at the annual Mohawk Watershed Symposium at Union College. This work reconnects students with the rivers and instills a sense of place and ownership in the watershed, which extends beyond the students to their families and their communities. The Schoharie River Center has had a profound impact on the students, the communities, and the watersheds in which they work.